Projects
These are a few of the many projects that we have successfully competed.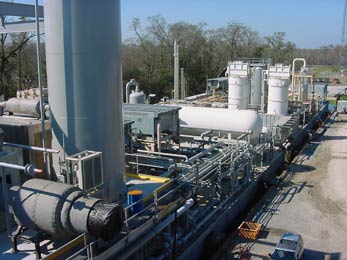 Hanover Compressor Company
Cryo Plant - Cawthorne Channel, Nigeria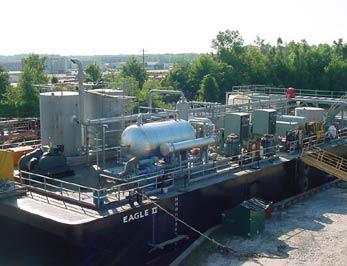 Hanover Compressor Company
Eagle II Floating Test Facility - Trinidad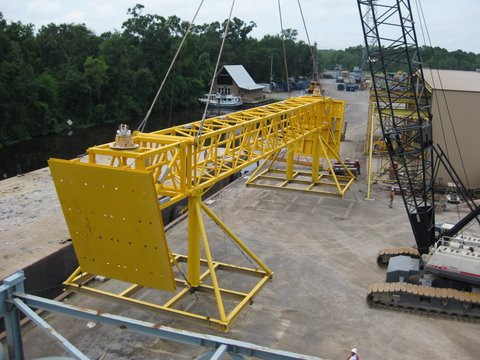 Shell Europa Truss Jumper
120' in length, 40 Tons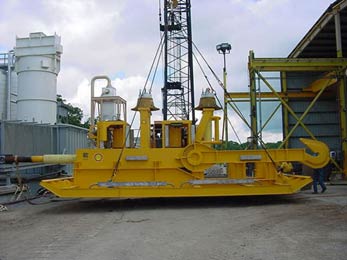 Shell Habanero Subsea Flowline Sleds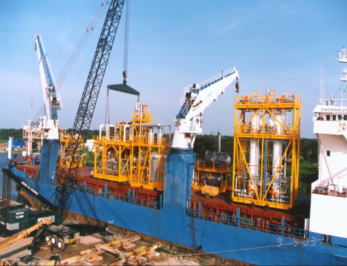 AXSIA SERCK BAKER – PETROBRAS
P-36 RONCADOR FIELD DEVELOPMENT PROJECT
BRAZIL
L.P. FLARE KNOCK OUT DRUM SKID, 16.1 TONS
SAFETY GAS KNOCK OUT SKID, 64.1 TONS
FUEL GAS SKID, 72.7 TONS
TONSHEATING & COOLING MEDIUM
TONS EXPANSION TANK SKID, 30.7 TONS CONTACTOR SKID, 133.7 TONS

GLYCOL REBOILER SKID, 48.4 TONS
COOLING MEDIUM FILTER SKID, 122.1
HEAT MEDIUM FILTER SKID, 45.2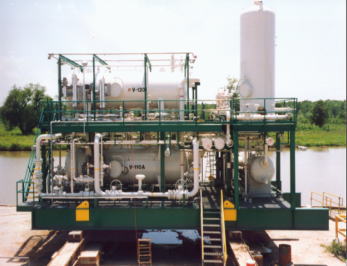 Schlumberger Separation Systems Package
Nigeria NGO Project
ABS Cert.
225 Tons
Oil: 50,000 B/D
Gas: 150 MMCF/D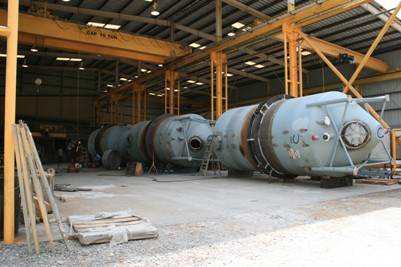 H&P International Drilling Company
Repair Coded Bulk Tanks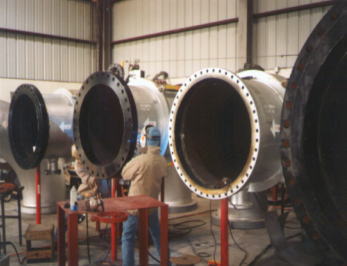 BASF Chemical Corp. Brown and Root Project
Modify 48" and 36" Expansion Joints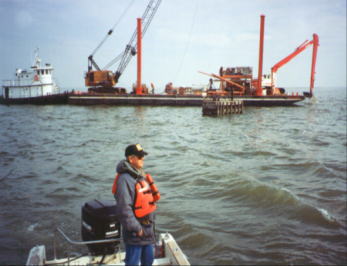 OPI / PSI Pipeline Project Ship Shoal Block 37
12' OF WATER
22,750' OF 4 ½" PIPELINE
9,600' OF 8 5/8" PIPELINE
1,500' OF 3 ½" PIPELINE
(4) RISER GUARDS & RISER INSTALLATION
(2) SUB-SEA TIE-INS
(1) PIPE LINE CROSSING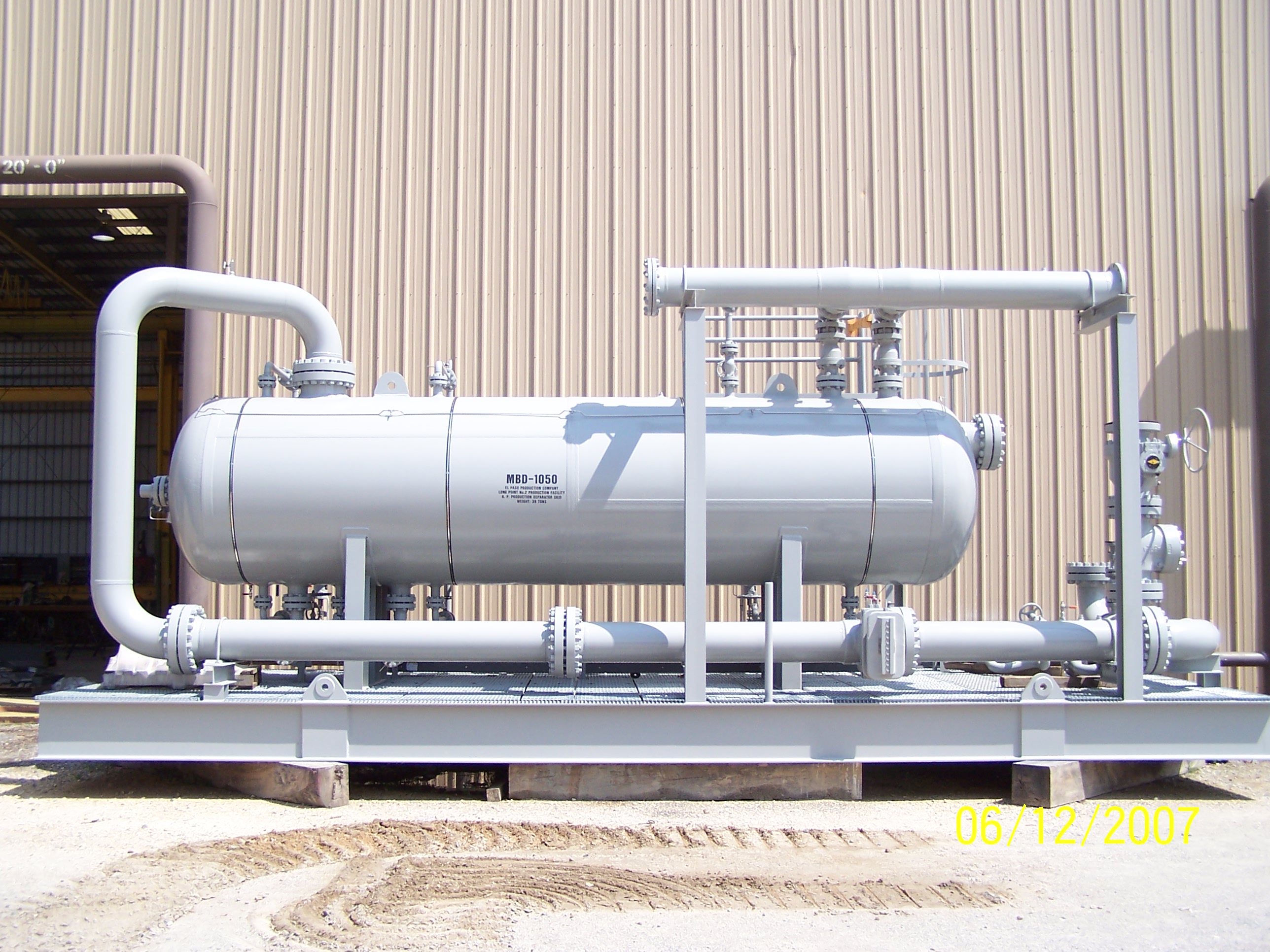 El Paso Production Separator Skid
34 Tons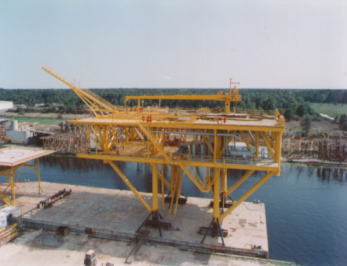 Unocal Ship Shoal 268C
873 Ton Deck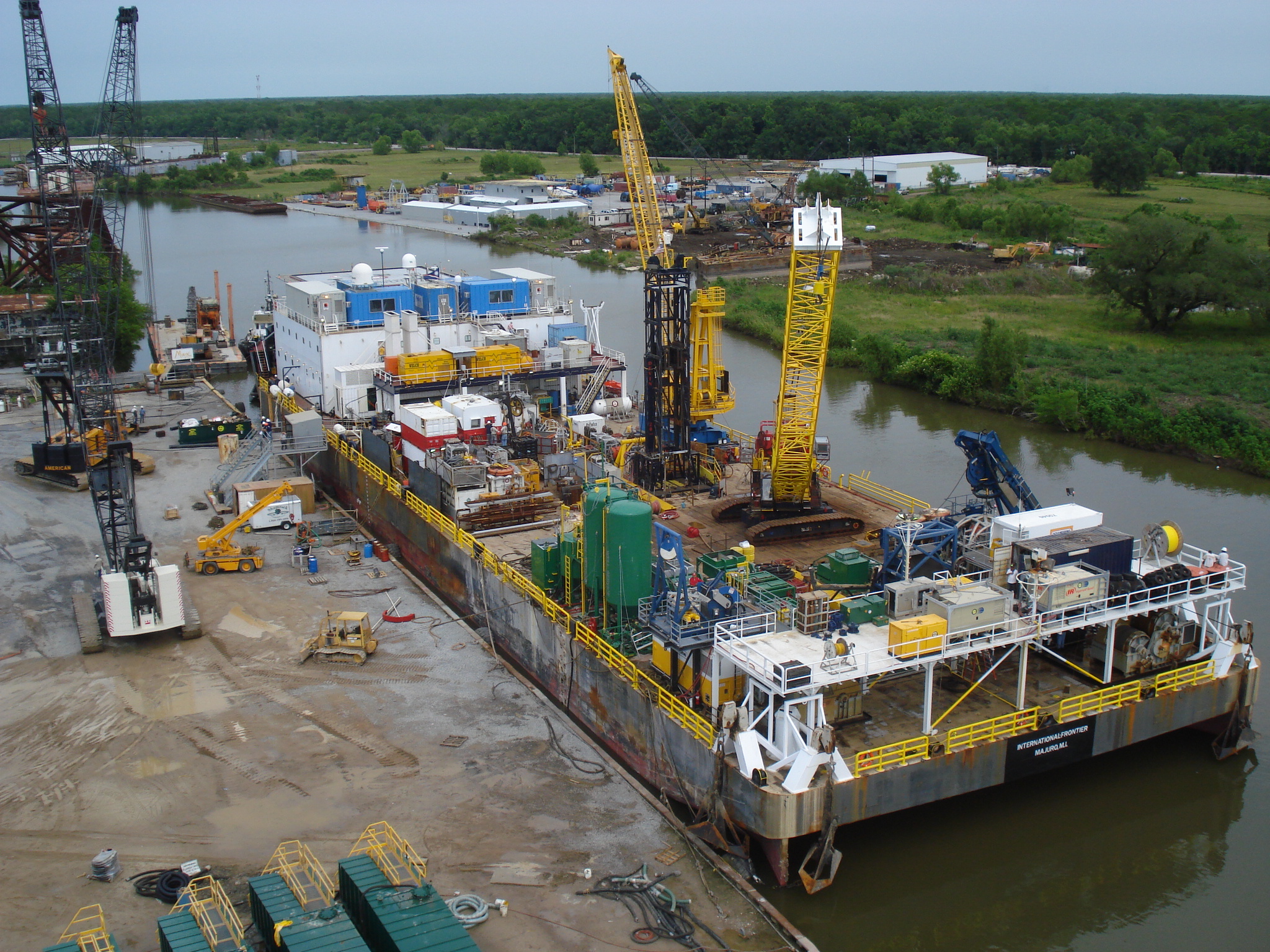 International Frontier De-Mob/Mob
Over 19,000 man-hours, 13 day and no loss time accidents.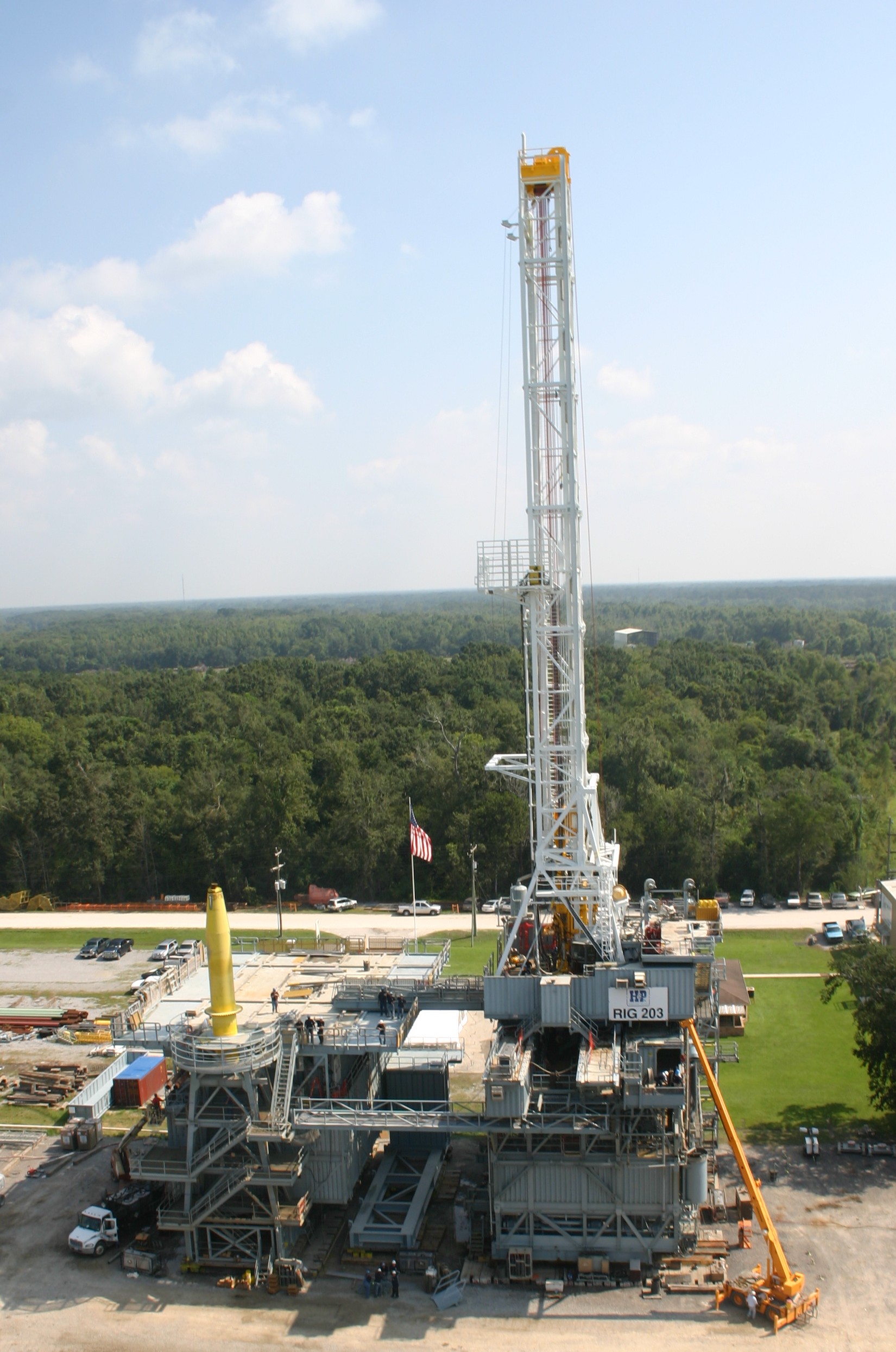 H&P Rig 203
Over 165,000 man-hours, 6 months and no loss time accidents